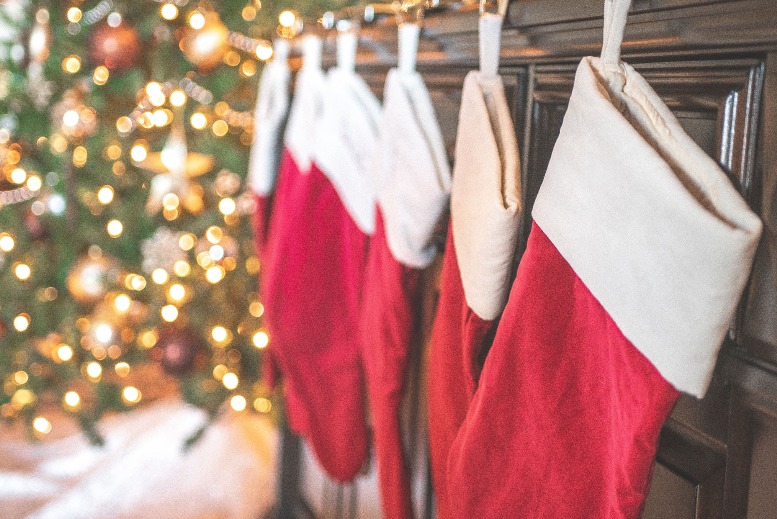 If you're looking for an unconventional yet thoughtful stocking stuffer, consider gifting CBD to promote wellness! Whoever ends up getting the gifts will be glad that they can use them and not just put them on display. Here are five of the best stocking stuffers for the holidays.
1. Topical Relief Products
Topical products for relieving muscle aches and inflammation are great small gifts. These stocking stuffers are especially thoughtful around the cold season when stress and anxiety notably increase.
People tend to keep physical and mental stress in their muscles, making it nice to have something they can easily reach for whenever they feel tight anywhere. Consider getting a healing roll-on gel to relieve any discomfort, such as sore joints due to the cold weather.
CBD has analgesic and anti-inflammatory properties. Accordingly, it can be a great gift to find in a stocking if the soreness from the year has built up during the holiday season.
2. Consumable CBD Products
CBD also comes in consumable products. You might want to stuff CBD gummies into a stocking this holiday season. They even come in apple cider vinegar variations if your recipient likes the powerful effectiveness of apple cider vinegar. Finding consumable CBD products as stocking stuffers may be exciting for anyone with an active lifestyle.
Recent studies have suggested the efficacy of CBD in helping improve recovery processes from exercise and sports-related fatigue. Meanwhile, you can also supplement this recovery with HOH's Hilt Java Smart Blend Coffee, which contains 25mg of CBD. This product also comes in a small tub, suitable for any stocking.
3. Bath Bombs
A stocking stuffer that will thrill anyone is a bath bomb. They come in the perfect shape and size for any stocking and your recipient can use them the next time they take a bath. Bath bombs are like recipes for an instant spa day at home that come in different formulas.
You can gift the Sleepy variety for a good night's sleep, the Relaxing bath bomb for a luxurious experience, or the De-stress option to soak away tension. These products also utilize the benefits of CBD to help promote the effects that each formula offers.
4. Cosmetic Products
Cosmetic products like shampoo, conditioner, or eye cream are also excellent stocking stuffers that may go well with CBD bath bombs. As your recipient moisturizes their body with a bath bomb, they can nourish their face and hair with these products. Considering how the cold weather makes dry skin a common problem, these stocking stuffers are very thoughtful.
5. CBD Tinctures
CBD tinctures or oils can be excellent supplements for specific conditions. For example, you can help your recipient enjoy extra rest with Full Spectrum Natural CBD oil drops. Full spectrum means that the product contains the entire range of naturally occurring compounds in hemp plants. Some studies highlight how you're more likely to enjoy the full potential of CBD with full spectrum products.
Promote Wellness This Holiday Season With HOH CBD Products
There are many possibilities for items to stuff in stockings this holiday season with HOH. All products featured on this page are under $60 and conveniently fit in any stocking. Consider these items as your stocking stuffers for this year!
Disclaimer
The products on this site are not for use by or sale to persons under the age of 21. Furthermore, they should be used only as directed on the label, and should not be used if you are pregnant or nursing. Always consult with a physician before use if you have a serious medical condition or use prescription medications. In general, a doctor's advice should be sought before using this and any supplemental dietary product. Finally, all the statements on this site have not been evaluated by the FDA, nor are they intended to diagnose, treat, cure or prevent any disease.