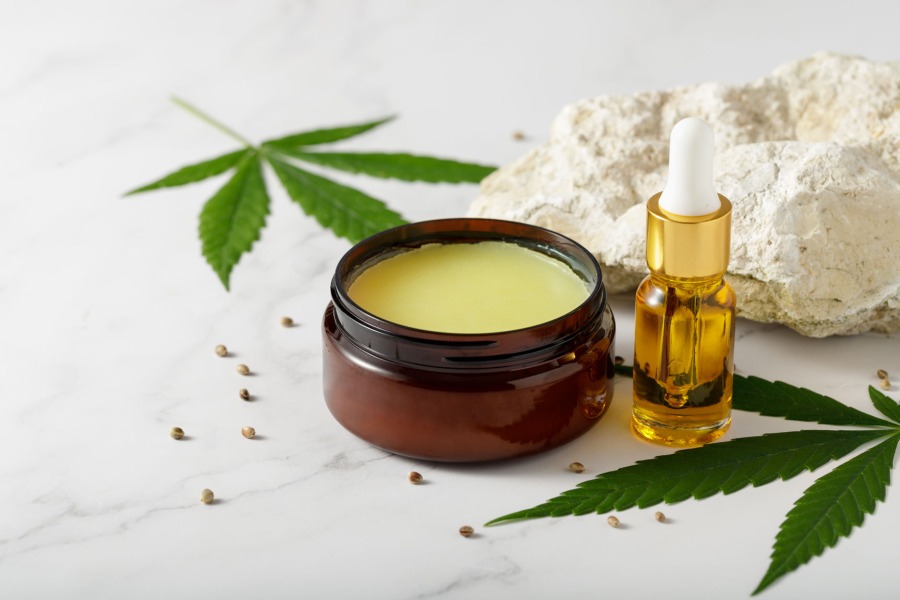 As the popularity of CBD continues to grow, so does the variety of available products. One category that has gained significant attention is CBD topicals. These products are designed for localized application and provide an alternative way to experience the potential benefits of CBD. At HOH CBD, we are dedicated to offering high-quality topicals to cater to the unique needs and preferences of our customers. In this blog, we will delve into the world of CBD topicals and explore the potential benefits of localized application.
What are CBD Topicals?
CBD topicals are products that contain CBD and are designed for external application. They come in various forms, such as creams, lotions, balms, and salves. CBD topicals are typically infused with other beneficial ingredients like essential oils, vitamins, and natural extracts to enhance their potential effects. When applied to the skin, CBD topicals may interact with cannabinoid receptors in the skin's surface without entering the bloodstream, potentially offering targeted relief and support.
Benefits of Localized Application
Localized application is one of the primary advantages of using CBD topicals. By applying the product directly to the desired area, you may experience more focused effects compared to other CBD consumption methods, such as oral or sublingual administration. Some potential benefits of localized application include:
Targeted Support: Applying CBD topicals directly to a specific area may help to address concerns in that region more effectively. This targeted approach can be particularly useful for those seeking potential support for muscle tension or skin issues.
Non-Invasive: CBD topicals provide a non-invasive way to experience the potential benefits of CBD. For those who prefer to avoid ingestion or inhalation, topicals offer a gentle, external option.
Ease of Use: CBD topicals are easy to apply and typically require no special tools or instructions. Simply massage the product into the desired area and allow it to absorb.
Customizable: With various formulations and potencies available, CBD topicals can be tailored to your specific needs and preferences. Experimenting with different products can help you find the ideal match for your wellness routine.
Introducing Our CBD Salve Stick:
At HOH CBD, we are proud to offer a range of topicals, including our popular Deep Intensive Relief CBD salve stick. This convenient, portable product is designed for easy, on-the-go application and contains a potent blend of CBD, natural oils, and botanical extracts. Our CBD salve stick provides targeted, soothing support for your skin and muscles and is perfect for incorporating into your daily wellness routine.
Conclusion
CBD topicals, such as our CBD salve stick, are an excellent choice for those seeking the potential benefits of localized application. Whether you're new to the world of CBD or a seasoned user looking for a targeted approach, HOH CBD topicals may be the perfect addition to your wellness routine. As always, consult with a healthcare professional before incorporating new supplements into your regimen, and choose a reputable brand like HOH CBD that prioritizes quality, transparency, and customer education.
Disclaimer
The products on this site are not for use by or sale to persons under the age of 21. Furthermore, they should be used only as directed on the label, and should not be used if you are pregnant or nursing. Always consult with a physician before use if you have a serious medical condition or use prescription medications. In general, a doctor's advice should be sought before using this and any supplemental dietary product. Finally, all the statements on this site have not been evaluated by the FDA, nor are they intended to diagnose, treat, cure or prevent any disease.