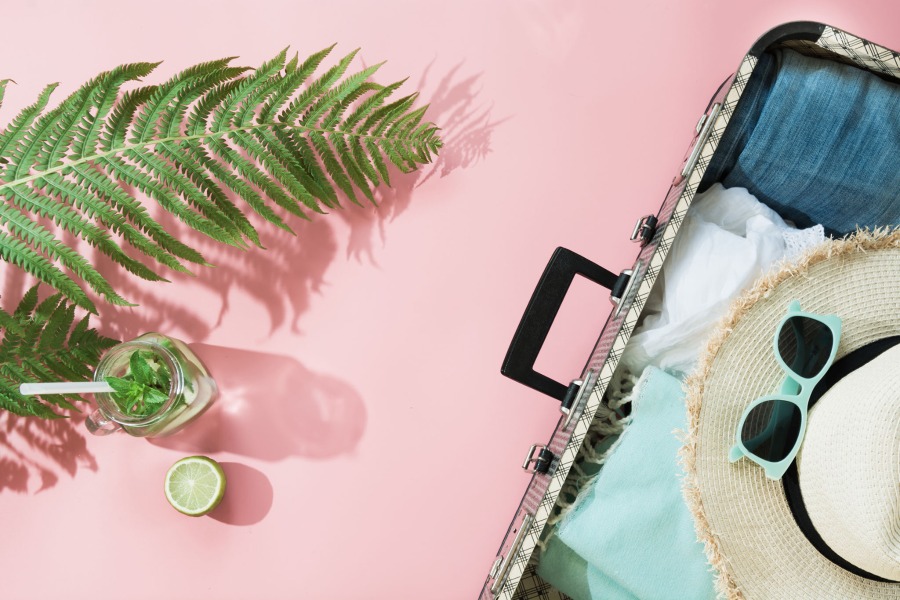 Traveling can be a fun and rewarding experience, but it also comes with its own set of challenges and stresses. For many, CBD has become an essential part of their travel routine, potentially offering support for maintaining calm and promoting overall wellness on the go. However, when it comes to traveling with CBD, there are several considerations and regulations you need to be aware of. In this guide, we'll provide the essential information you need to know about traveling with CBD.
Understanding the Legal Landscape
One of the most crucial factors to consider when traveling with CBD is the legal landscape. While hemp-derived CBD is federally legal in the United States under the 2018 Farm Bill, individual state laws may vary. Moreover, if you're traveling internationally, the legality of CBD can differ significantly from country to country.
Always check the specific laws regarding CBD in your destination and any locations you will pass through. Remember, ignorance of the law isn't considered a valid defense, so it's better to be safe than sorry.
Traveling by Car
Traveling with CBD by car is generally the most straightforward option. As long as CBD is legal in the states you're driving through, you should have no issues. Keep your CBD products in their original packaging to avoid any confusion if you're stopped for any reason. Also, ensure your products clearly display that they contain hemp-derived CBD and have a THC content of 0.3% or less, as per federal guidelines.
Traveling by Air
Air travel with CBD became clearer when the Transportation Security Administration (TSA) updated its policies in 2019. According to the new guidelines, you can fly within the U.S. with CBD products that contain no more than 0.3% THC, in line with the Farm Bill. However, it's still important to check the regulations of your departure and arrival airports as well as the laws in your destination state.
When packing your CBD, adhere to the TSA's liquid rules if your CBD product is a tincture, oil, or other liquid form. These rules state that you can bring a quart-sized bag of liquids, aerosols, gels, creams, and pastes in your carry-on bag, and each container of these items must be 3.4 ounces (100 milliliters) or less.
International Travel
International travel with CBD can be tricky, as the laws surrounding CBD vary greatly from country to country. Some countries have strict laws against CBD, while others are more lenient. It's crucial to research the specific CBD regulations in the country you're traveling to avoid any legal complications. In general, it's often advisable to leave your CBD at home when traveling internationally due to the potential legal risks.
Conclusion
In conclusion, while traveling with CBD is possible, it requires some careful planning and understanding of the relevant laws and regulations. At HOH CBD, we provide high-quality, tested CBD products compliant with all federal laws to give you peace of mind while traveling. Always remember, when in doubt, do your research or consult with a legal professional to ensure you're complying with all local, state, federal, and international laws. Happy travels!
Disclaimer
The products on this site are not for use by or sale to persons under the age of 21. Furthermore, they should be used only as directed on the label, and should not be used if you are pregnant or nursing. Always consult with a physician before use if you have a serious medical condition or use prescription medications. In general, a doctor's advice should be sought before using this and any supplemental dietary product. Finally, all the statements on this site have not been evaluated by the FDA, nor are they intended to diagnose, treat, cure or prevent any disease.